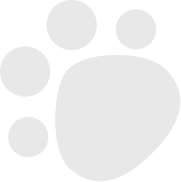 One of the most important health decisions you have to make is whether to spay or neuter your pet. We believe in the importance of spaying/neutering since it contributes to the chances your furry friend will live a long and healthy life. While both procedures are fairly routine they are still major surgeries that require proper technique and specific pre-and post-procedure care. Spaying or neutering should be performed as early as 6-8 months of age, depending on breed.
In keeping with our ongoing commitment to ensure your pet's safety, our surgeons utilize all of the safest anesthetic procedures. We use IV catheter placement for injectable medications and fluids to help maintain blood pressure, intubation with ISOflurane gas anesthetic, continuous monitoring by a skilled technician measuring blood pressure, pulse ox and monitoring ECG. We also provide post-operative pain management to ensure maximum comfort for your pet.
Please reach out to us with any questions about the procedures themselves, your pet's specific circumstances and the cost estimates.