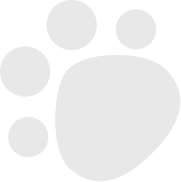 Routine and Complex Surgeries
As part of our continuing commitment to provide the highest quality veterinary care, we offer a wide range of surgical services. Those include such routine procedures as spaying and neutering and more complex surgeries, such as cystotomy, splenectomy and foreign body removals. And since we're well aware that surgery can be a source of stress for most pet owners, we are proactive in educating you about possible procedures and spending as much time as necessary addressing your questions or concerns.
We pride ourselves on embracing both your pet's safety and pain management while employing the most current surgical practices and procedures.  Your dog or cat is monitored closely before, during and after surgery and every precaution is taken to maximize comfort and ensure a complete recovery. And we make certain to answer any and all questions you may have about the surgery itself, anesthesia, pain management or postoperative care.
When your pet is ready to return home, we will review the postoperative care and medication instructions until you achieve a comfort level as to what you need to do. If any concerns arise after your pet comes home—or at any time during the postoperative period–we insist that you call us with questions big or small. When it comes to your furry friend's full recovery, we are "all in" and with you every step of the way.
Board-Certified Surgeons
If your pet develops a medical problem or injury requiring advanced care/procedures, our partnership with several board-certified surgeons facilitates their performing the surgery here at Montgomery Animal Hospital. They will consult with our vet and work closely with you both before and after surgery in order to ensure a continuity of care. Rest assured that the advanced training received by these specialists puts them in a position to produce the best possible outcome for your little loved one.
Availability of Specialists
Having the area's finest specialists available for consultations and follow-up examinations allows us to offer the full spectrum of diagnostic and therapeutic options for pets that present unusual or unique symptoms. Just as your family physician might refer you to a specialist to diagnose and treat certain conditions, we may identify something in examining your pet that suggests the need to secure the expertise of someone trained in a specific subspecialty of veterinary medicine. Yet even though we might refer you to a specialist, rest assured that we would function as a team, thus ensuring seamless care for your pet in those rare cases when calling in a specialist is appropriate.