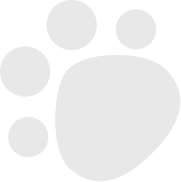 As a caring, responsible pet parent, you want what's best for your feline or canine companion. That obviously includes meeting their nutritional needs, the specifics of which change throughout an animal's lifetime. You want to make sure that not only are you feeding your pet the right food, but that you're serving it in the correct amount with the proper frequency for optimal health. Our 50+ years caring for our community's four-legged favorites have taught us just about everything there is to know about animal nutrition. We can help get your pet on the path to optimal health through the lessons learned from our nutritional counseling and weight management services.
Every pet is different, so each of our patients receives an individualized nutritional analysis to determine the specific dietary needs of their dog or cat. That information allows us to formulate a food plan customized to accommodate all of your pet's needs, including diets to help manage such medical conditions as kidney disease, diabetes, arthritis and heart disease. We also provide detailed direction and guidance to make sure you aren't overfeeding your pet. Overweight or obese animals are at a much greater risk of developing any of a number of serious and sometimes life-threatening diseases. Just like any other family member, it's important your pet eats healthy…to stay healthy.
In addition to your pet's diet, physical activity should also be part of his or her daily routine. Yet not all exercises make sense for all animals—and the frequency and intensity of any exertion must be appropriate for a dog or cat's age, body type and overall condition. Our knowledgeable staff will work with you to determine which types of activities are best to keep your particular pet sufficiently active and properly fit.
Managing your pet's nutrition and weight can seem like a daunting task. You need to rely on the help of an expert, and we're here for you. Let's work together to develop a customized diet and exercise plan that will bring out the very best in your animal companion and help achieve a longer, healthier life.