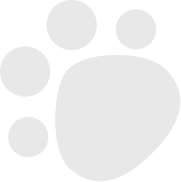 Do you have a new puppy or kitten? Congratulations on making a little and so loveable addition to your family. We can't wait to meet him or her and encourage you to schedule an appointment right away!
Our puppy and kitten visits will help both of you get off to a happy—and healthy—start. They include a full "nose-to-tail" physical exam, during which we look for any signs of illness or physical abnormalities. We teach you what you need to know about nutrition, training, vaccinations, grooming, parasite protection and your pet's overall health. Even if this isn't your first four-legged child, all animals are unique, with their own physical and emotional traits, and that challenges you to learn how best to help them adjust to the wide world around them—and to your own family.
Puppy and kitten wellness visits present an opportunity to discuss what we recommend for your new pet's vaccine schedule and the best timetable for parasite testing, treatment and prevention. We will also review your pet's deworming schedule and discuss an ongoing program, so please be sure to bring to the office the records of any previous shots or treatments.
You're on your own taking photos and video of all your pet's "firsts." When it comes to his or her health, let's take these important first steps together!