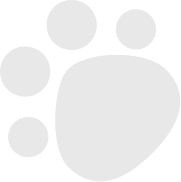 Dr. Adam Jaffe
Dr. Adam Jaffe, who specializes in small animal veterinary care, has treated and healed numerous pets over the course of his professional career.  After growing up and attending Winston Churchill High School in Potomac, Md., he received his BA from Washington University in St. Louis, graduated from Virginia-Maryland Regional College of Veterinary Medicine at Virginia Tech, and has owned Montgomery Animal Hospital for over 10 years.

Whether he's doing surgery on a dog or cat or performing a routine exam, Dr. Jaffe thrives on the medical challenge of ensuring the good health of every pet.  He is equally adept at holding the hand of family members, making them feel as comfortable as possible under the circumstances and confident in his ability to do whatever is necessary to achieve the best outcome.  A member of the American Veterinary Medical Association, he is also an active advocate of rescue dogs and cats, providing veterinary care and ultimately helping to find them a warm and loving home.

Dr. Jaffe works with his wife, Jodi, who fills a multifaceted role at MAH and shares the same love of animals. They are proud parents of three beautiful boys, and three loving rescue dogs, Jeter, Louie and Delaney, all of whom make their home in Olney, Md.  In whatever free time his busy schedule allows, Dr. Jaffe enjoys playing ice hockey and golf, watching his beloved Va. Tech Hokies and Maryland Terrapins, spending quality time with his family and friends, and of course, playing with the dogs.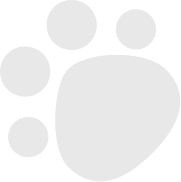 Dr. Jonathan Walston
Dr. Jonathan Walston is one Washingtonian who made good, staying in familiar surroundings and pursuing his passion as a profession. A lifelong lover of animals, he is a native of Potomac, Md. who went to Winston Churchill High School and matriculated just up the Beltway, receiving both his BS and MS in Animal Science from the University of Maryland in College Park. His Masters' thesis focused on the genetic mapping of mutant worms in an
attempt to understand how certain micronutrients are transported within the
cell.

While he found research to be challenging and certainly relevant to his field
of interest, Dr. Walston decided that his first love was to be surrounded
by—and to have the opportunity to care for—animals. He earned his DMV
from the Virginia-Maryland Regional College of Veterinary Medicine. It is
fortunate for Montgomery Animal Hospital—and both its four-legged
patients and two-legged pet owners—that he chose to develop his specific
interests in soft tissue and orthopedic surgery with us.

It's no surprise that the multi-talented Dr. Walston has a myriad of outside
interests. In addition to playing his guitar, he enjoys being outdoors, either
hiking, fishing, golfing, and, of course, spending time with his rescue cat,
Fred.
Front Desk
Techs
Kennel Staff